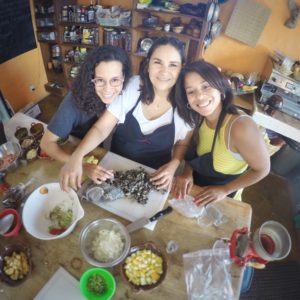 Above everything else, Chef Ana Garcia is one of the world's leading teachers and proponents of traditional Mexican cuisine and techniques on the worldwide stage. Mexican cuisine is recognized by UNESCO along with French and Italian cuisine as an "intangible world heritage" —  an incredible array of dishes that Chef Ana that she draws upon for her classes at her exclusive culinary hotel and vacation destination in Tepoztlan, Morelos, Mexico.
Chef Ana is now completing her 19th year at La Villa Bonita Culinary Vacations during which time she has taught everyone from the hobbyists to the culinary professional on the secrets of Mexican cuisine.  Chef Ana is well-versed in communicating the joys of Mexican culture and cuisine to an international audience.  As Chef Ana boldly states, "You cannot truly understand a great culture like Mexico without first understanding the social significance and importance of food.  It is like a window on the soul of a society.  All else is window dressing."  Chef Ana gives guests a wonderful immersion into Mexican cuisine and culture, unlocking doors they would not have been able to do by themselves.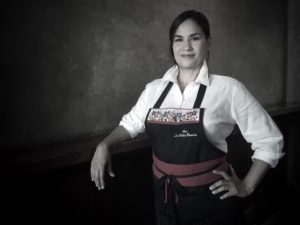 La Villa Bonita has been honored as one of the top world culinary vacations by the Food Network, Fodor's Travel, Vogue Magazine, American Express Departures Magazine and was named one of "the top life-changing vacations" by National Geographic Books. Chef Ana recently starred in a 3-part cooking series by Disney Digital called "Babble Eats: Around the World."  La Villa Bonita has been featured on "Live with Regis and Kelly," Bon Appetit, Cooking Light, PBS, Conde Nast Traveler, Newsweek, USA Today, Intermezzo among many others.
As well Chef Ana has traveled extensively outside of Mexico conveying her expertise. A well-accomplished public speaker, Chef Ana has given culinary demonstrations and lectures about Mexican Cuisine at the Orlando Culinary Institute, the Arizona Culinary Institute, the Culinary and Hospitality Institute of Chicago, Central Market Cooking School, and the National Restaurant Association Convention.