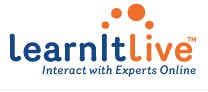 PRESS RELEASE
September 11, 2012.
Tepoztlan, Morelos.
Chef Ana Garcia, culinary personality and leading instructor of traditional Mexican cuisine, announced today that she will be teaming up with online learning site learnitlive.com to offer a series of live streaming online cooking classes direct from La Villa Bonita.  Chef Ana received an invitation from Learnitlive.com president Sid Slover to participate in an unprecedented online health symposium taking place September 23-30 entitled "Make Life Delicious: Life-Changing Wisdom from Today's Hottest Nutrition, Food & Wellness Experts."  Chef Ana will begin the association with a 1 hour live and interactive session from La Villa Bonita for the symposium on September 27 at 9pm EST entitled: "Healthy Mexican Soups:  Taking the Chills Away."  As an inaugural event, this will be a free event and those interested can register at the learnitlive.com site.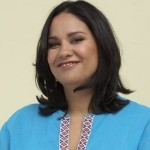 "I love it!  This is going to be so much fun!" states Chef Ana with glee.  "What a wonderful opportunity to interact with people from all over the world.  With the learnitlive.com interfase, we can use technology to bridge distances and come together, wherever you may be.  I can't wait to host the session right from the kitchen of La Villa Bonita and show the world the joys of traditional Mexican cuisine."
Chef Ana's session will focus on the techniques behind delicious and healthy Mexican soups.  As Chef Ana states, "many have misconceptions about real Mexican cuisine.  In its true form, it is very healthy and soups are an integral part of the traditional Mexican diet."  Chef Ana will discuss and prepare a savory black bean soup, a light squash blossom and corn soup, and a cream of roasted Poblano chile.
Beyond the symposium, Chef Ana will offer on learnitlive.com a continuing series of traditional Mexican cooking classes – one per month – in the same live and interactive format.  "I believe in technique over recipes.  If you learn the right technique it opens up a world of possibilities in Mexican or any other great world cuisine.  The learnitlive.com interactive format allows you to see and ask questions live – in the process understanding the technique in a fun way.  I can't think of a better way to learn to cook . . . other than as my guest at La Villa Bonita," Chef Ana concludes with a smile.
Press Release. Learnitlive.com
ATLANTA – September 10th, 2012 – Learn It Live, the online learning website that connects people to experts, announced today that its flagship Learn It Live Make Life Delicious! Symposium is about to launch with attendance open for a worldwide audience. This world-class online health event features some of the very top experts and celebrities in healthy cooking, nutrition, and eating psychology, and is being held from September 23rd-30th.
Learn It Live is a website that uses online learning to connect people to the very best experts in the health and wellness field. The Make Life Delicious! Symposium is a week-long event that will give interested people face-to-face access to interact with celebrity chefs, nutritionists, authors,and thought leaders alike. Session hosts include Dr. Mike Dow (cohost of VH1's Couples Therapy and TLC's Freaky Eaters, and author of Diet Rehab), Brendan Brazier (Ironman Triathlete and founder of VEGA Foods), Marc David (Founder of the Institute for the Psychology of Eating), Chef Ana Garcia (owner of La Villa Bonita and esteemed chef specializing in healthy & delicious Mexican cuisine), and many more.
With online sessions ranging from healthy cooking and plant-based nutrition to living a life in pursuit of greater wellness, there's no shortage of programming available. Whatever your health interests may be, all sessions are provided free of charge by Learn it Live and the event sponsors with the aim of fostering a movement of greater health and happiness shared by people all over the world.