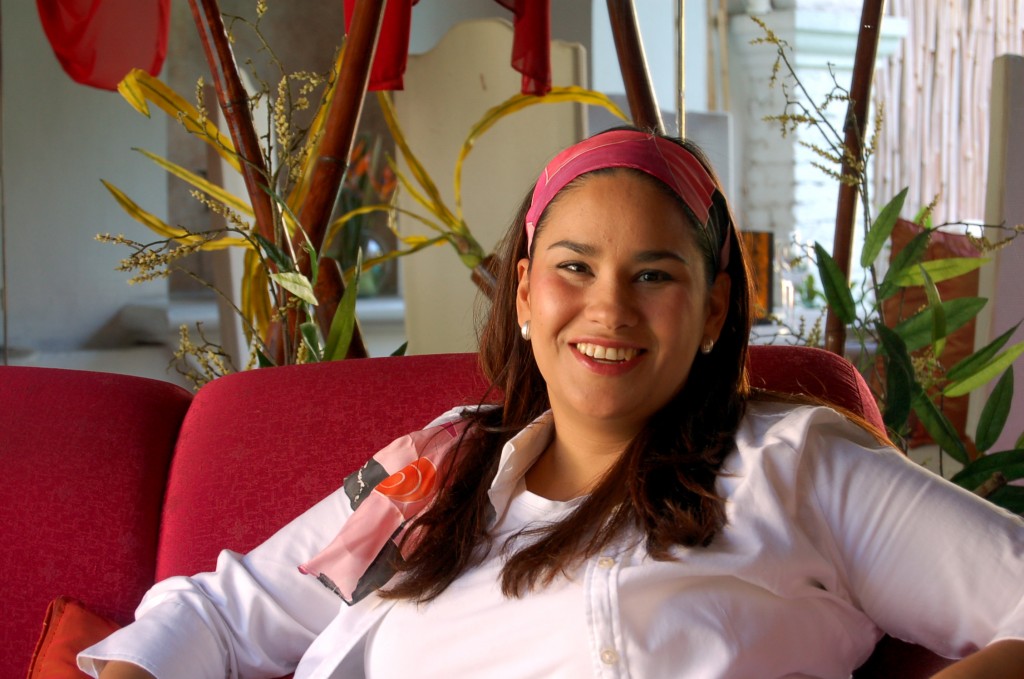 Ana Garcia is one of the most vivacious traditional Mexican chefs and teachers in Mexico today. Born in Monterrey, Mexico in 1972 and raised in Cuernavaca, Morelos, Mexico, Chef Ana traces her lineage well beyond the Mexican Revolution. Her great grandfather was a contemporary of the famous and revered revolutionary Emiliano Zapata and post-revolution Senator who participated in founding the first constitution for the State of Morelos. Ana's great grandmother was a well-know butcher with various stands in the large central mercado, revered for her incredible longaniza and chorizo.
The inspiration for Chef Ana's recipes and hospitality grow out of her long, rich family history in central and northern Mexico. Her abilities as a chef are intricately linked to her close relationship with her mother, aunts, grandmothers and great grandmother, as each passed down their culinary wisdom. She has taken this extensive knowledge and incorporated it into a culinary repertoire that includes traditional central and northern Mexican specialties as well as nouvelle Mexican cuisine using traditional ingredients in new and gastronomically adventurous ways.
Passionate about Mexican cuisine and its preparation since childhood, Ana had originally embarked upon a career in business. She received a B.A. from the Instituto Tecnologico y de Estudios Superiores de Monterrey in 1998, and planned on attending The Wharton School following in the same path as her father. That changed when she met her future husband, Robb Anderson, who saw in her a unique gift that combined her vast knowledge of Mexican cuisine with her talent for teaching and communicating.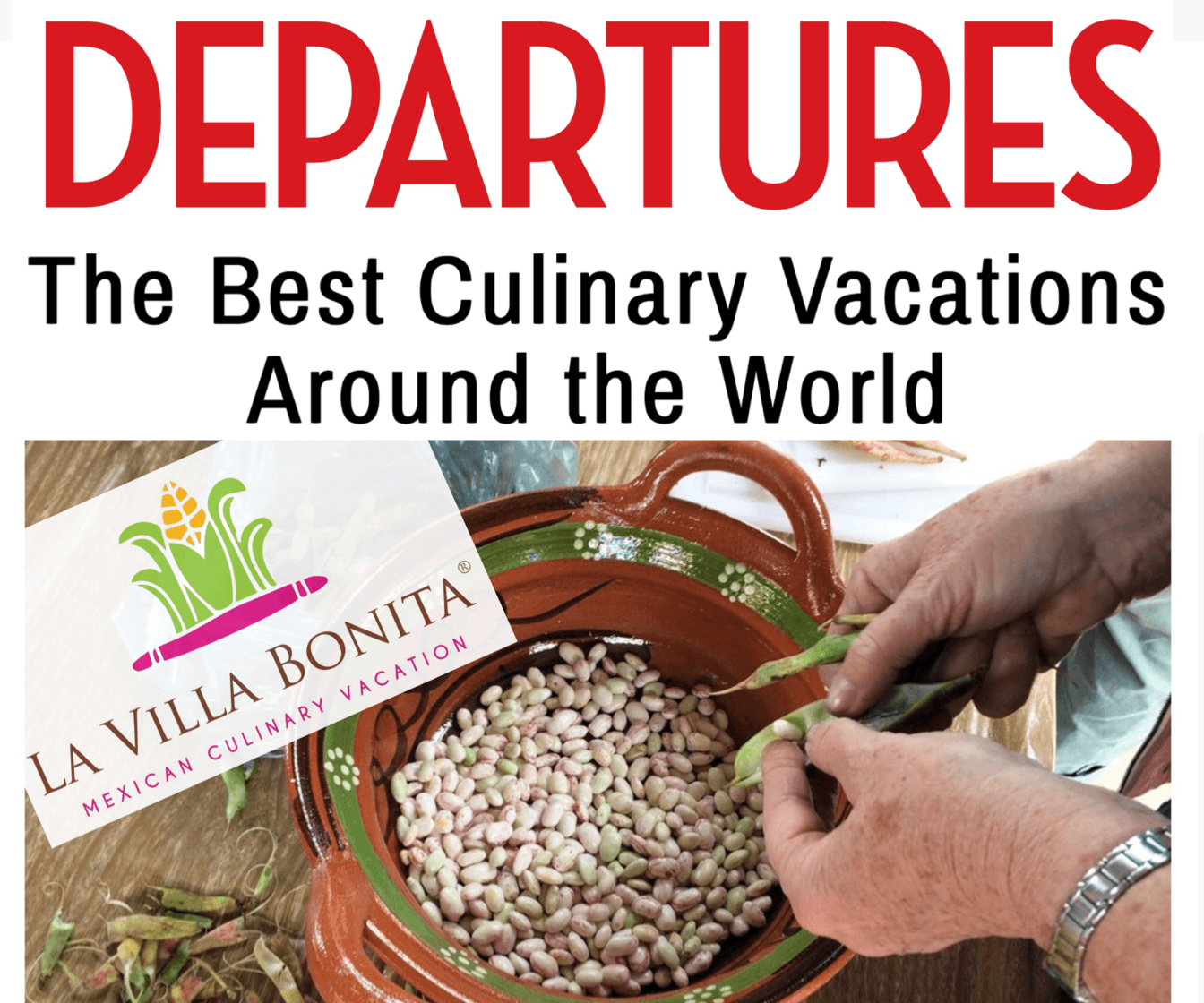 In 2001, Ana and Robb founded La Villa Bonita Mexican Culinary Vacation® (www.lavillabonita.com) a cooking school and culinary vacation destination that combines Chef Ana's cooking skills and inviting hospitality in a breathtaking setting beneath the Tepozteco Mountain range. Since opening its doors, La Villa Bonita has become the leading culinary vacation destination for Mexico and has received several distinctions including being named top 10 "Mouth-Watering Culinary Tours" by Fodor's Travel,  "One of the Five Best Culinary Vacations Worldwide" by The Food Network as well as one of "The 100 Best Vacations to Enrich Your Life" by National Geographic Books. She has appeared on the Food Network, WGN, PBS and ABC as well as the focus of articles in Newsweek, Travel and Leisure, Bon Appetit, Latina, Cooking Light and Intermezzo. SHe also starred in a 3-part mini-series for Disney Digital called Babble Eats.  She has been a regular guest on Los Angeles' most popular morning television show, KTLA's Morning News at 9, explaining major Mexican holidays and culinary traditions.  Chef Ana has also starred in television pilots for PBS and Warner Brothers/Wolper Organization.
As a restaurant consultant, Chef Ana has trained chefs from all over the world such as the U.S., England, Kenya, South Korea, Germany, and has assisted in restaurant development with the U.S. restaurant chain La Salsa as well as the Nairobi, Kenya restaurant Fonda NBO. Chef Ana has also served as a spokesperson in national media campaigns for Corona, Modelo Especial and Negra Modelo Beers and Mexicana Airlines in the U.S. market. In 2009, she became the newest spokesperson for IMUSA cookware, the largest Hispanic cookware manufacturer in the U.S. and has given classes resurrecting the traditional local cuisines in the touristic destinations at the Villa Group Resorts in Puerto Vallarta and Cabo San Lucas. In 2010, Chef Ana acted as the national chef spokesperson for Sara Lee with a national bilingual U.S. television and radio campaign called "More Choices, Healthier Lives" focusing on healthier options for Latino families utilizing a new healthy line of products from Ball Park Franks, Hillshire Farms, and Sara Lee.
Chef Ana was the executive chef of the very popular Reposado Restaurant in Cuernavaca for 9 years and in 2007 founded Cafe Cinco, an ecological cafe constructed with recycled products as well as a reduced environmental impact hostal called Tubohotel (tubohotel.com) which is made of large concrete tubes. A well-accomplished public speaker, Ana has given culinary demonstrations and lectures about Mexican Cuisine at the Orlando Culinary Institute, the Arizona Culinary Institute, the Chicago Hospitality Institute of Chicago, Central Market Cooking School, and the National Restaurant Association Convention.
Chef Ana's passions are maintaining traditional Mexican slow food techniques, fostering good eating habits for kids, employing good environmental practices in daily life ,and promoting healthy eating and living habits for the family. Together with her husband Robb, Ana finds time to raise their three small children, and to pass down her rich history and her passion for food.